Unparalleled Range-Ability
w/ Equal Percentage Flow
(Series C50, C51, C52, C53, C60, C61, C62, C63)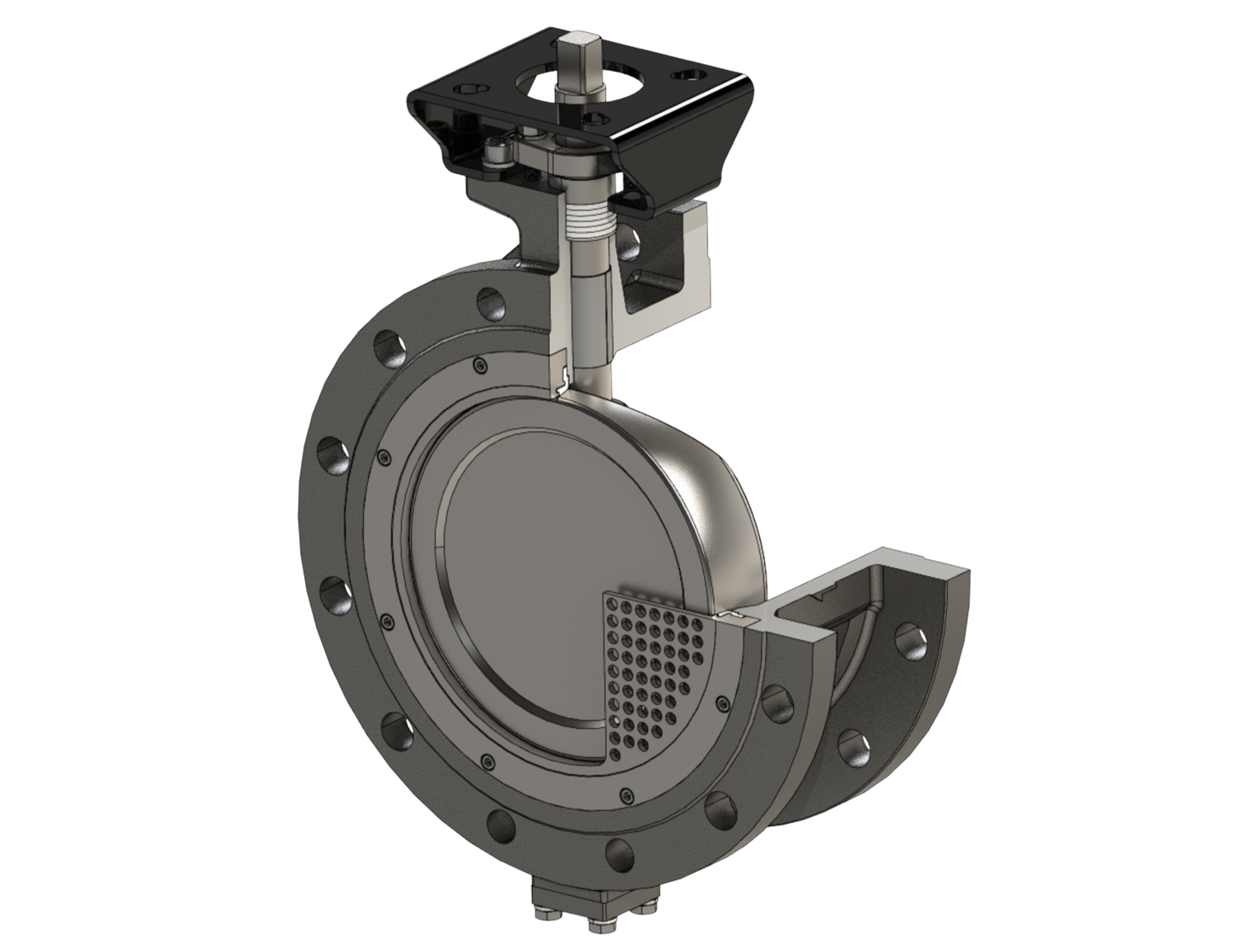 3" Through 48" Sizes & Larger, Class 150 & 300 Double Offset Valves
C50 – CLASS 150 – ANSI/DIN WAFER
C51 – CLASS 150 – ANSI LUG
C52 – CLASS 150 – DIN LUG
C53 – CLASS 150 – ISO 5752 FLANGED (SHORT)
C60 – CLASS 300 – ANSI/DIN WAFER
C61 – CLASS 300 – ANSI LUG
C62 – CLASS 300 – DIN LUG
C63 – CLASS 300 – ISO 5752 FLANGED (SHORT)
Patented Spherical-Disc
Diffuser-Plate Design
This is NOT just a modified butterfly valve; it is uniquely patented design that overcomes some of the limitations of classic control valves. Compared to the industry standard Globe Valve, this design has improved control at lower flow rates, better range-ability, higher flow capacity, reduced noise and vibration, and all at a lower cost.
Unparalleled Range-Ability

 

w/ 

Equal Percentage 

Flow




Controllable Range 5°-85° (Rangeability up to

 ~600:1)




Optimal Control Range 10°-70° (Rangeability up to ~100:1)

 

Fine-Tuned 

Low Flow Control 

and

 

High Flow Capacity

 

Reduced Noise & Vibration

 
The superiority of this patented design is in the Two Control Phases.
Spherical-disc diffuser-plate design allows for two phases of control seamlessly integrated into Equal Percentage Flow Characteristics

Two optimized phases increase controllability in each phase and overall range-ability

Low flow phase forces all flow through the diffuser plate Diffuser plate provides low-noise, stable control for very low flow rates Allows for backpressure with very low noise

High flow phase allows flow to bypass around the disc

Maximum flow capacity comparable to a fully open butterfly valve

Flow remains parallel for minimal pressure drop, reduced noise
Diffuser is defined as "A device for reducing the velocity and increasing the static pressure of a fluid passing through a system".  Delta T's unique diffuser plate butterfly valve does that by incorporating a spherical edged disc with the diffuser plate to direct and diffuse the flowstream.  This optimizes the ability to control flow and minimizes noise, cavitation and damaging high velocity jets of fluid.  In the first 30° of rotation, when pressure drop is the highest, the spherical edged disc constrains the flow, directing it through the diffuser to minimize the potential for damaging flow conditions.
ANSI Class 150 and 300 in Wafer, Lugged, and Flanged body styles
Available in a broad selection of materials
WCB and CF8M bodies standard
CF8M Stainless Steel disc and stem standard
A variety of soft, fire safe, and metal seats available

Metal seated designs (high temperature, corrosive services, metallurgical-sensitive applications) with Class IV shutoff

ISO 5211 actuator mounting is standard, direct mounting on 12 inch and smaller
Control and anti-cavitation trim plate provides a high level of control and noise reduction within the first 30° of rotation
Soft seated trims offer bi-directional class VI shutoff
Clean, field repairable design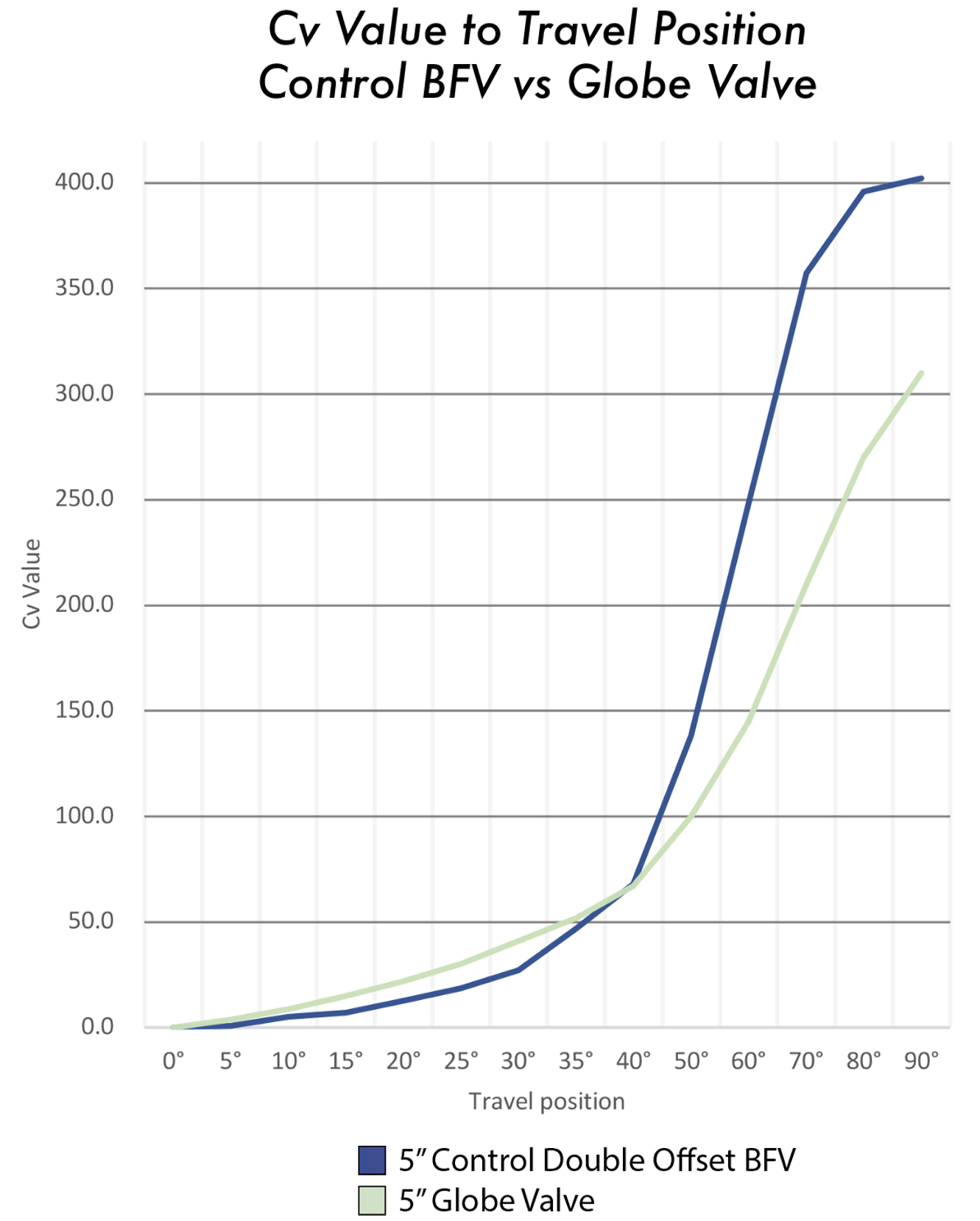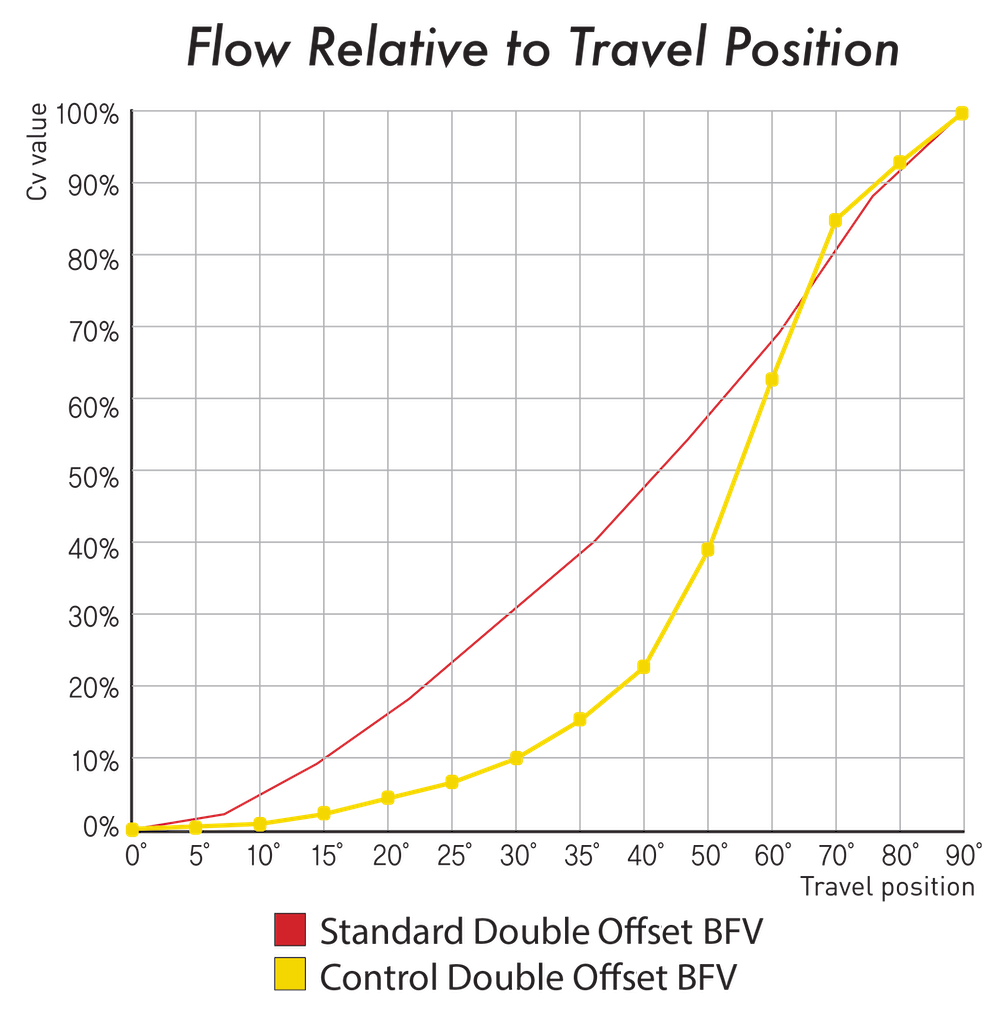 Flow Path & Relative Disc Rotation